Being a cannabis user in Canada has never been better ever since marijuana legalization has taken hold.  You can now find a massive selection of some of the most popular weed strains in Canada offered from your choice of reliable online dispensaries and weed delivery services. It's no secret that Canada has the reputation of having some of the best cannabis in the world. So let's take a look at our picks for some of the best Canadian weed strains, and let's see how many you have tried.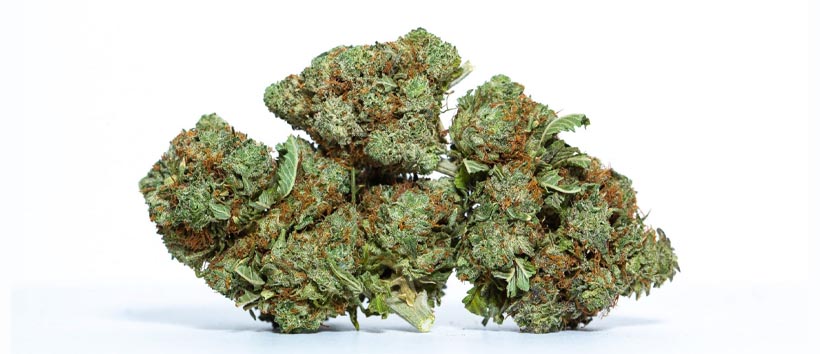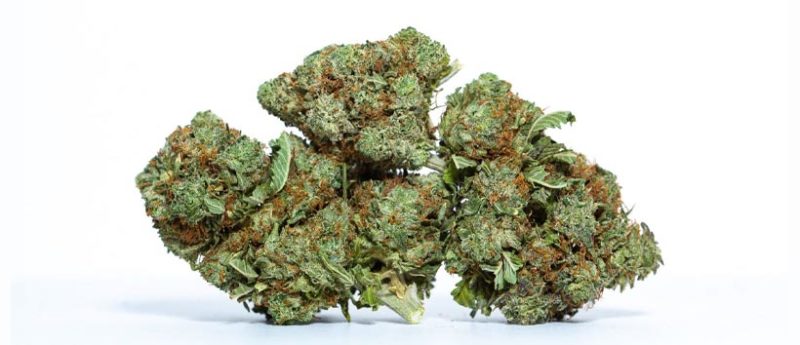 Bubba Kush
First up, the Bubba Kush cannabis strain is an Indica-dominant hybrid and one of the most sought-after relaxants available on the market today. The strain is a mix of 70% Indica and 30% Sativa varieties and boasts an average of 25% THC content. Furthermore, a taste of the Bubba Kush weed strain will give way to a primarily dank flavour enriched with sweet and peppery notes. The buds themselves have an aroma reminiscent of cocoa or coffee with a hint of fruitiness. 
The Bubba Kush marijuana strain is known for its heavy sedative effects and can help relieve anxiety, depression, and insomnia. This strain can also help cancer patients undergoing chemotherapy, as it can help counteract symptoms such as chronic pain, nausea, and appetite loss. Overall, Bubba Kush remains among the most popular and in-demand strains in Canada and beyond.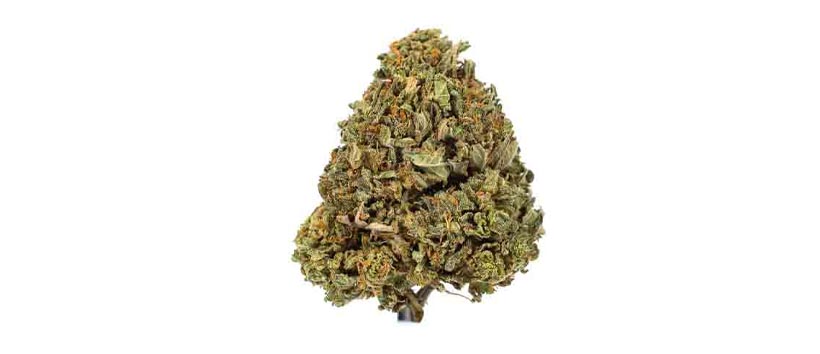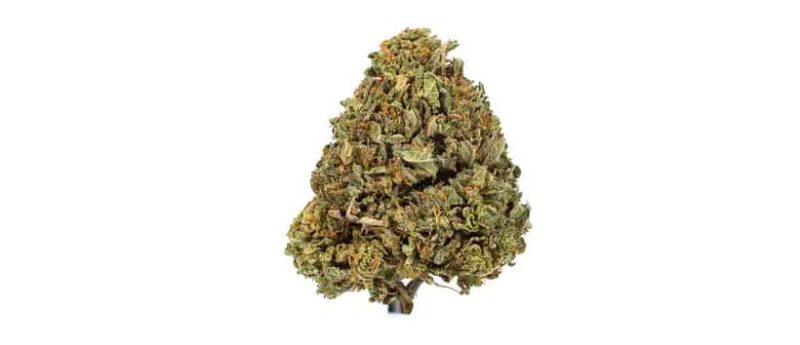 BC Big Bud
The Big Bud cannabis strain is an Indica-dominant hybrid that is renowned for its potency. This strain comes from Sensi Seeds and gives its users a quick and cerebral high when consumed. The Big Bud weed strain comprises 85% Indica and 15% Sativa and can reach 15% to 26% THC levels. As the name implies, the Big Bud has characteristic large buds and a generous yield. The plant is typically covered in large, sticky flowers with thick resin glands and produces an earthy and spicy aroma and a euphoric, relaxing high. 
The Big Bud marijuana strain can have many medical applications, including the treatment against aches and pains, symptoms of depression, PTSD, anxiety, and other stress disorders. It is also ideal for alleviating nausea and loss of appetite and treating insomnia due to its strong sedative properties. So it's little wonder that the Big Bud is a much beloved and world-renowned strain. It even won the prestigious Classic Cannabis Award.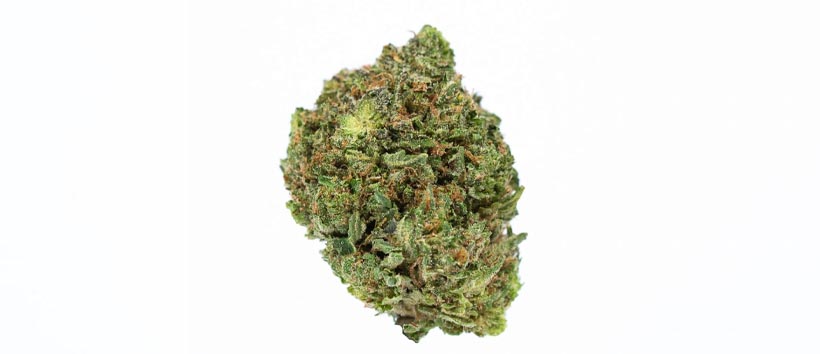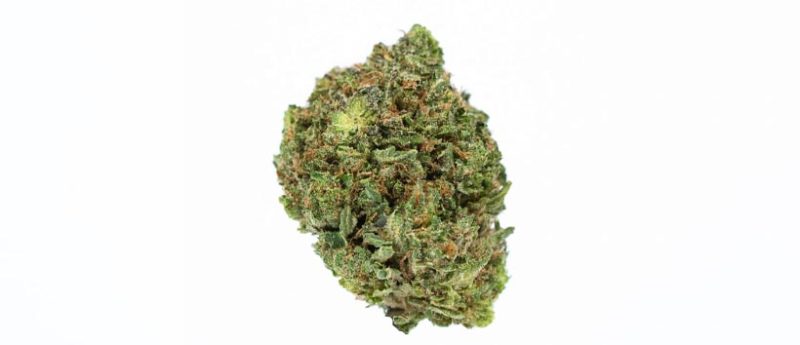 God Bud
The God Bud weed strain is a hybrid of Purple Skunk, Hawaiian, and God strains. Named the best Indica by High Times Cannabis Cup, it has a THC level between 14-22%. Originally bred by the Canadian seed bank, Jordan of the Islands, the God Bud cannabis strain has an earthy smell with chocolate undertones. As well, the taste has a note of pine in the earthiness.  It's no wonder why this strain is one of the most popular cannabis strains in Canada.
The high offered by the God Bud marijuana strain is primarily cerebral with mood-lifting and relation effects. As a result, you'll find yourself a social butterfly with a chill mindset. God Bud is used medicinally for social anxiety, depression, chronic pain, migraines, insomnia, and muscle pains.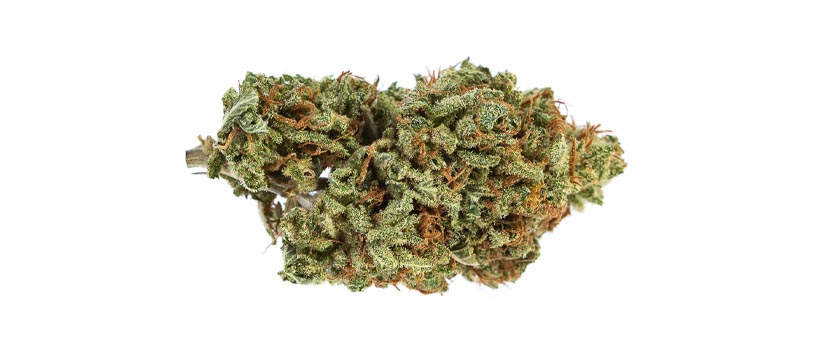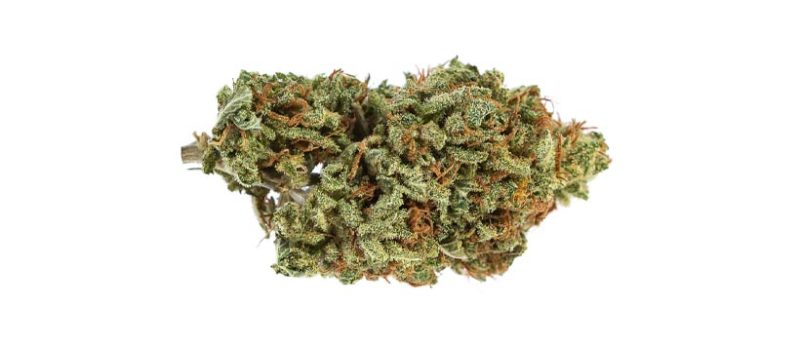 Hashplant
The multiple award winner, Hashplant weed strain, is a crossbreed of Hash Plant and Northern Lights #1. With a ratio of 80% Indica and 20% Sativa, it delivers a THC level of 13-19%. In addition, it features dark green leaves and buds covered with red pistils.  
A thick smoke with a spicy flavour emanates from the Hashplant cannabis strain, giving you euphoria, giggles, and a relaxed feeling that leads to a night of deep sleep. Your high will begin in your head and spread through your body, lasting for hours. Users indulge in the Hashplant marijuana strain to treat depression, anxiety, insomnia, and pain. Because of its benefits, Hashplant has been around for a while and is going nowhere any time soon, making it one of the top weed strains in Canada.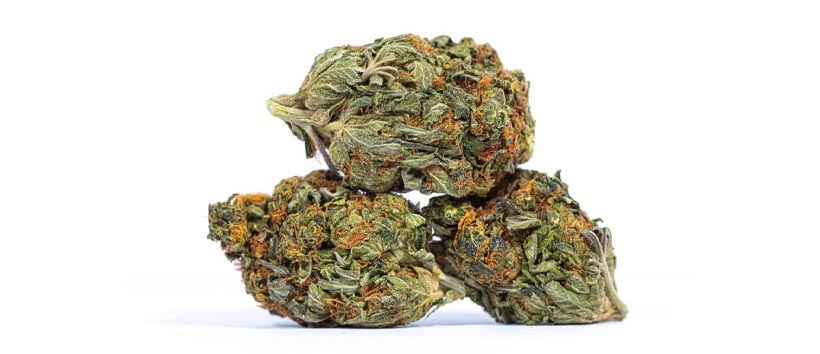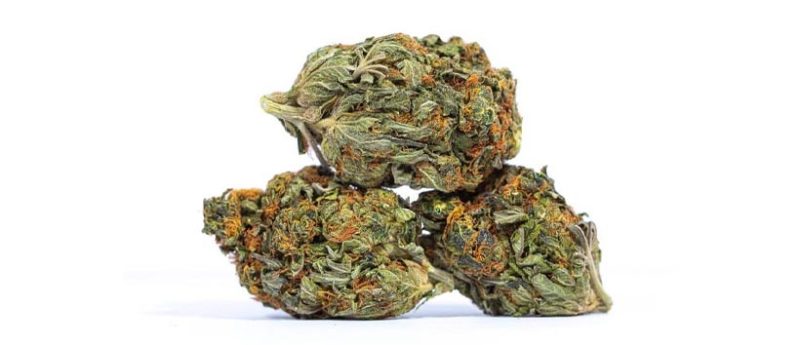 Black Tuna 
The Black Tuna weed strain is a 50/50 blend of Indica and Sativa. Lamb's Bread and Herojuana from Sativa and an exotic Indica dominant hybrid are what make up the strain. Coming from the 5 Star Organic in British Columbia and named for the gang that used cans to bring weed into the US In the seventies, the Black Tuna cannabis strain has an 18-23% THC content.  
The long-lasting high is best suited for the evening due to the relaxation and sedation effects it offers. Those with chronic pain, inflammation, and insomnia can find relief but note that it also increases the appetite. This scarcely available strain grows best in a Mediterranean climate and is also known for giving you energy, euphoria, and a more social feeling. 
 The Black Tuna marijuana strain gives off a skunky and earthy smell and woody yet spicy taste. You will find dark green leaves dotted with hints of bluish-purple colour and dark green and bluish buds.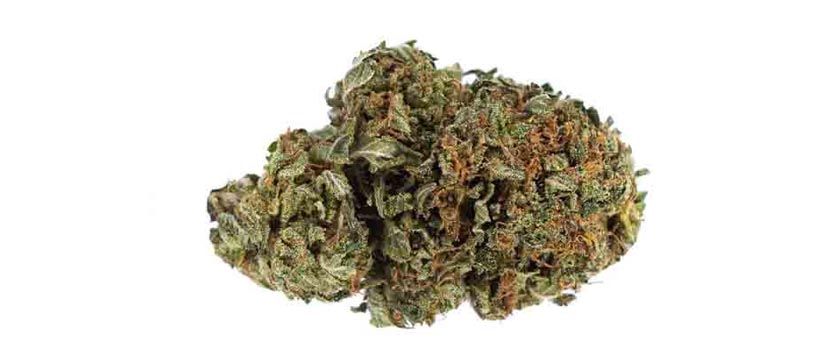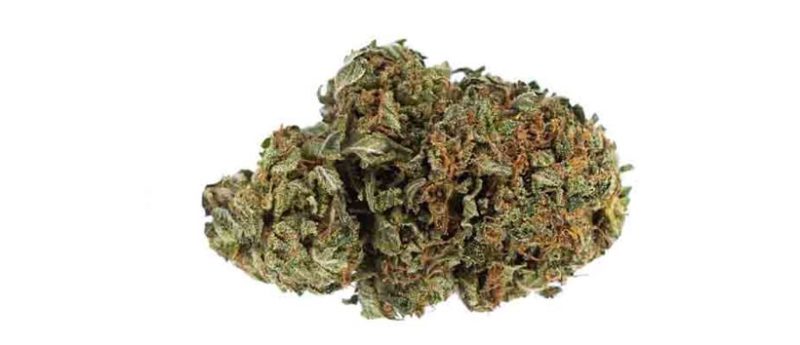 Rockstar Strain
The Rockstar cannabis strain is an Indica-dominant variety with a 70% Indica, 30% Sativa ratio. It derives from crossing the Rockbud and the Sensi Star strains and can reach THC levels in the 14%-19% range. The buds of the Rockstar weed strain are spade-shaped and purple, with bright orange pistils. The strain has a particularly pungent, sweet smell with notes of spice and skunky citrus. Users can expect to experience a hard-hitting, cerebral high with heightened focus and creativity. This makes Rockstar one of the best Canadian weed strains. 
In terms of medical uses, the Rockstar marijuana strain helps ease aches and pains. Still, it is also instrumental in helping relieve stress and bring about a powerful full-body relaxation. Rockstar is also an excellent choice for those dealing with insomnia, nausea, or appetite loss. It is easy to see why this strain scored second place in hybrid strains in the 2012 High Times Cannabis Cup with so many benefits. 
In Conclusion
Remember that this list is our personal preference, and everyone's lists will be different because of unique tastes. So are there any on our list that you agree with? Or are there any that you think were are missing?  Let us know!
And if you are looking to try some of the best weed strains in Canada, you can find a vast selection online. You can even get local service if you live in the Lower Mainland of BC from sources such as Weed Delivery Vancouver. Get 20% off your first order and take advantage of one of our many promotions and special offers. You'll find top-grade cannabis at unbeatable prices! So what are you waiting for?
References