What is CBD?
CBD is a cannabinoid found in cannabis plants. The two main cannabinoids present in marijuana are THC and CBD. Cannabinoids are chemical compounds that activate specific receptors in the brain called CB1 and CB2. 
These receptors play a role in how our brains process pain, appetite, emotions, memory, mood, and sleep. Currently, no studies show that consuming CBD has any effect on the human body. However, some research shows that CBD may be effective for treating many health conditions.
What Are CBD Oil Tinctures? 
CBD oil tinctures are a type of CBD oil designed to be taken orally. They are usually taken as drops or spray and are available in different strengths. CBD oil tinctures are a popular way to take CBD oil, as they are easy to take and can be taken anytime, anywhere.
Do CBD Oils Get You High?
No, CBD does not get you high. CBD is short for cannabidiol, one of the hundreds of cannabinoids in cannabis plants. The main difference between THC and CBD is that THC causes users to feel "high" while CBD doesn't. However, THC and CBD are psychoactive, affecting your brain's functions.
Taking CBD Oil: Smoke, Eat, Topically Apply, or Drink CBD Oil
There are many different ways you can take CBD, and each method has its advantages and disadvantages. Most CBD products are taken orally, sublingually, and by topical application.
Smoking or vaping CBD is one of the ways to take CBD. However, smoking CBD flowers and taking a CBD vape pen has the lowest bioavailability. This means that it takes longer for the effects to kick in, and you may need to take high doses to feel the desired effects.
Sublingual CBD is absorbed more quickly than oral CBD, so the effects are felt more quickly. However, measuring the exact dose when taking CBD sublingually can be challenging. The most common CBD products include CBD drops, CBD oil capsules, CBD oil tinctures, CBD gummies, baked goods, and more.  CBD capsules, CBD oil drops, and CBD oil tincture products are great ways to enjoy cannabidiol.
Topical CBD is applied directly to the skin. These items are CBD oil mixed with common additives found in creams and lotions.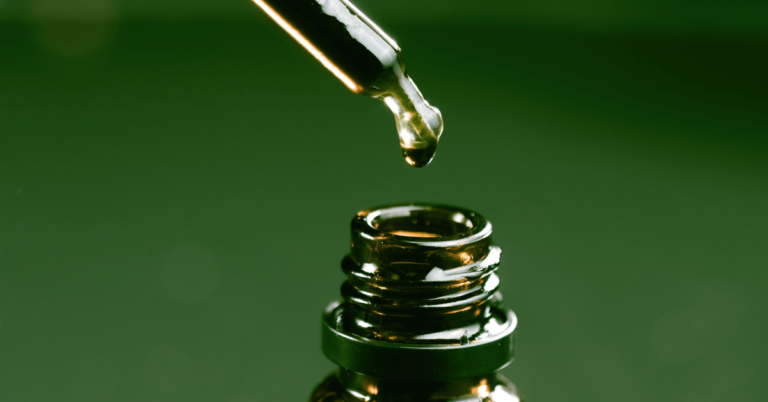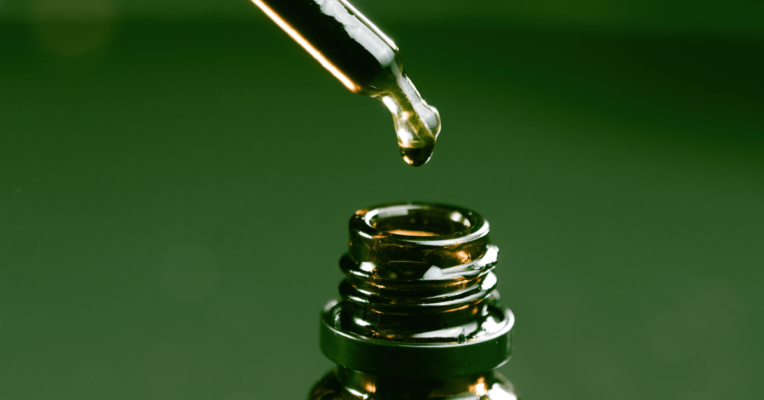 How To Take CBD Oil Tinctures
CBD oil tinctures are a great way to get your daily dose of CBD, but taking them correctly is essential for the best results. 
Here's how to take CBD oil tinctures:
First, start with a low dose, such as 5-10 mg.

Then, place the oil under your tongue and hold it there for 60-90 seconds before swallowing.

If you're taking a higher dose, you can divide it into two doses, taken in the morning and evening.
CBD oil tinctures are a simple and effective way to get your daily dose of CBD. Just be sure to start with a low dose and gradually increase your dose. Being careful will help you avoid possible side effects and health problems.
How Does the Endocannabinoid System and CBD Interact?
The endocannabinoid system (ECS) regulates physiological functions such as neuroprotection, immune function, metabolism, gastrointestinal function, pain, mood, sleep, cardiovascular health, and inflammation. CBD helps to regulate our ECS through CB1 receptors, which have anti-inflammatory and analgesic properties. CBD also interacts with CB2 receptors and may help to modulate our immune response, thereby reducing the risk of autoimmune disease.
Benefits of CBD Oil Tinctures
CBD oil tinctures are one of the best ways to consume CBD because they are easy to use and provide fast relief from pain and anxiety. They also offer a great way to start using CBD oil for medical purposes.
CBD oil tinctures are one of the best ways to consume CBD. They are easy to use, discreet, and provide fast relief from pain. CBD oil tinctures also have different strengths, making them ideal for those who want to experiment with various doses.
Benefits and Uses of CBD
CBD is a non-psychoactive compound found in cannabis. CBD has many potential health benefits, including reducing anxiety, relieving pain, and improving sleep. CBD can be taken in various forms, including oils, tinctures, capsules, and edibles. CBD is generally considered safe, but there are some potential risks, such as interactions with other medications and increased anxiety levels in some people.
Benefits and Uses of CBD:
 Pain relief

 Anxiety relief

 Reduced inflammation

 Mitigates cancer-related symptoms

 Seizure control

 Can serve as a sleep aid

 May protect against neurodegenerative diseases

 Appetite stimulant
How Much CBD Should I Take?
The recommended amount of CBD per dose varies depending on how much CBD is needed. Generally speaking, the lower the dosage, the higher the concentration of CBD oil in your blood. 
A high-quality product should contain at least 10mg of CBD. However, you only need 2 mg per serving and can divide this into multiple servings throughout the day. If you need more CBD for pain relief, you should consider taking 20 mg of CBD per dose instead.
How Long Does it Take for CBD to Work?
When using CBD, you should expect some relief from anxiety within 15 minutes. However, you may need to wait up to 2 hours to feel the full effects of CBD. This is due to how long it takes for the body to absorb the medication. 
If you decide to use CBD, do not exceed the recommended dosage or frequency. Instead, start slow, and build up to what works best for you.
Is CBD Oil Safe?
CBD oil is a popular remedy for many common ailments, but is it safe? Here's a look at the science behind this natural remedy.
CBD oil is derived from the cannabis plant. Cannabis plants contain over 100 different chemicals called cannabinoids. CBD is one of these cannabinoids.
CBD is thought to have several therapeutic effects, including reducing anxiety, pain and inflammation. CBD is also being studied for its potential to treat other medical conditions, such as epilepsy and cancer.
So far, research on the safety of CBD oil is limited. However, the few studies that have been done suggest that CBD oil is generally well-tolerated by humans. CBD oil is
What to Look for When Buying CBD Oil Online?
There are several things you should look for when buying CBD oil online: 
First, you want to ensure that you purchase from a reputable company. 

Second, you want to ensure third-party laboratories have tested the product to ensure purity. 

Third, you want to ensure you get a high-quality product at a reasonable price.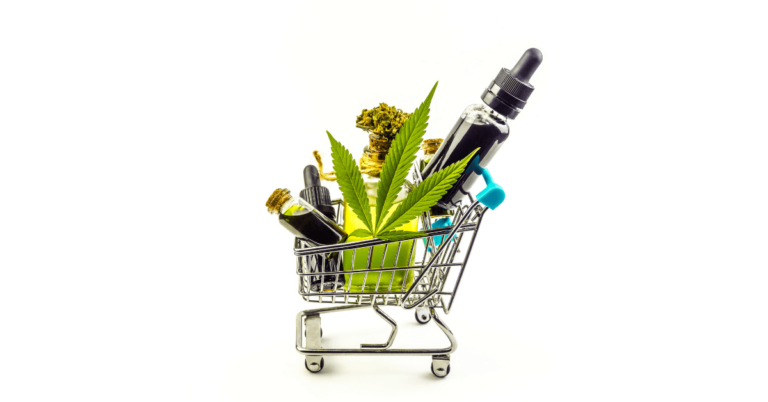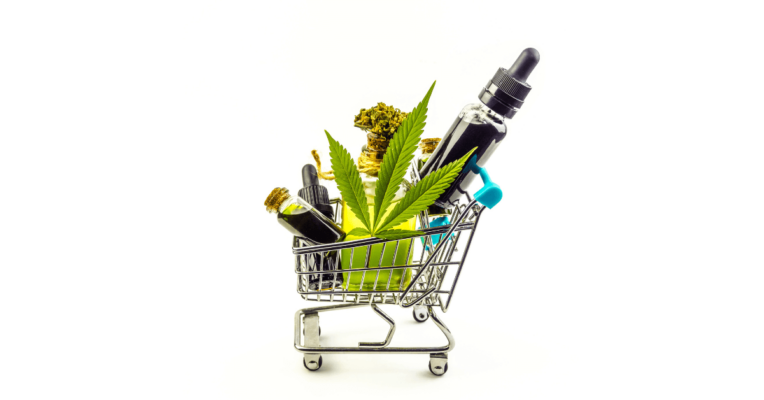 Where to Buy CBD Oil Online?
Weed Delivery Vancouver is the best place to buy CBD oil online because they offer top-grade CBD oil tinctures that are carefully formulated and lab-tested to ensure purity, potency, effectiveness, and safety. 
In addition, you will find affordable prices on their CBD oil. Its mission is to provide customers with the highest quality CBD oil tinctures so they can experience the benefits of CBD. Buy CBD online in Canada and save big on top brand-name products like those at BlushWellness.com. You can also find products like Keto Start Pills and other health supplements.
References
Health Canada (2020, January 23). Cannabidiol (CBD). Government of Canada. Available at: https://www.canada.ca/en/health-canada/services/drugs-medication/cannabis/about/cannabidiol.html
Blush Wellness. (2022, August 6). Buy Blush Wellness CBD Online. Available at: https://blushwellness.com/
Cherry, K. (2022, February 1). CBD vs THC: What's the Difference? Verywell Mind. Available at: https://www.verywellmind.com/cbd-vs-thc-differences-benefits-side-effects-legality-5071416
BioLyfe. (2022, August 25). Buy BioLyfe Dietary Supplements Online. Available at: https://biolyfebrands.com/
Wong, C. (2020, November 20). The Health Benefits of CBD Oil. Very Well Health. Available at: https://www.verywellhealth.com/cbd-oil-benefits-uses-side-effects-4174562
Buy CBD Georgia. (2022, August 6). Find Top-Grade CBD in Georgia, USA. Available at: http://buycbdgeorgia.com/
Carter, A. (2019, May 17). A Simple Guide to the Endocannabinoid System. Healthline. Available At: https://www.healthline.com/health/endocannabinoid-system