The marijuana plant provides various therapeutic effects that can help with various medical conditions. One of the most common uses of cannabis is as sleep medicine. So if you suffer from poor sleep, you're in luck! At Weed Delivery Vancouver, we've compiled a list of some of the best Indica weed strains that can help improve sleep regulation and provide you with better sleep. 
Northern Lights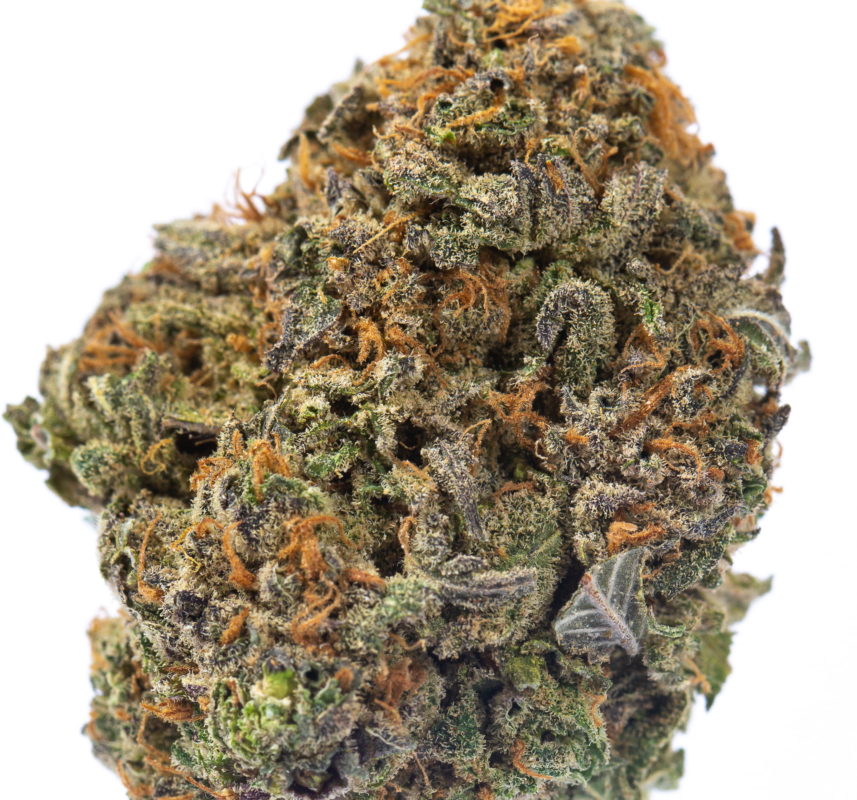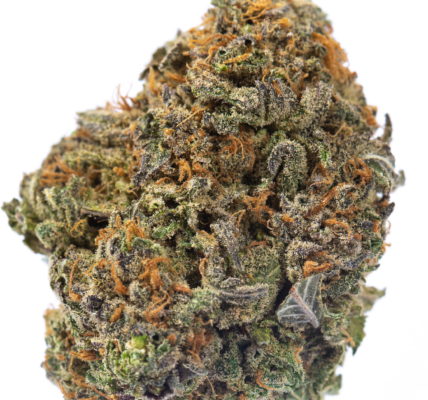 Known as some of the best nighttime weed strains for sleep, Northern Lights is one of the top Indica strains on the West Coast. The Northern Lights cannabis strain is a cross between Thai and Afghani cannabis varieties and has a breakdown of 95% Indica and 5% Sativa. With THC levels reaching up to 26%, this potent strain is not ideal for novice users but produces a relaxed and focused high for those more experienced with cannabis use. In addition, the Northern Lights weed strain has densely packed buds, which produce a luscious aroma of citrus and pine with floral notes.  
The medical use for the Northern Lights marijuana strain ranges from chronic pain and migraines to treating psychological disorders like depression and anxiety. Because of its high potency and ability to promote appetite, Northern Lights is also used to treat eating disorders such as anorexia. Furthermore, this is one of the best marijuana strains that can help chronic insomnia by acting as an ideal sleep aid. 
This strain can be grown both outdoors and indoors – preferably in a hydroponic setup to maximize your yields. 
Critical Kush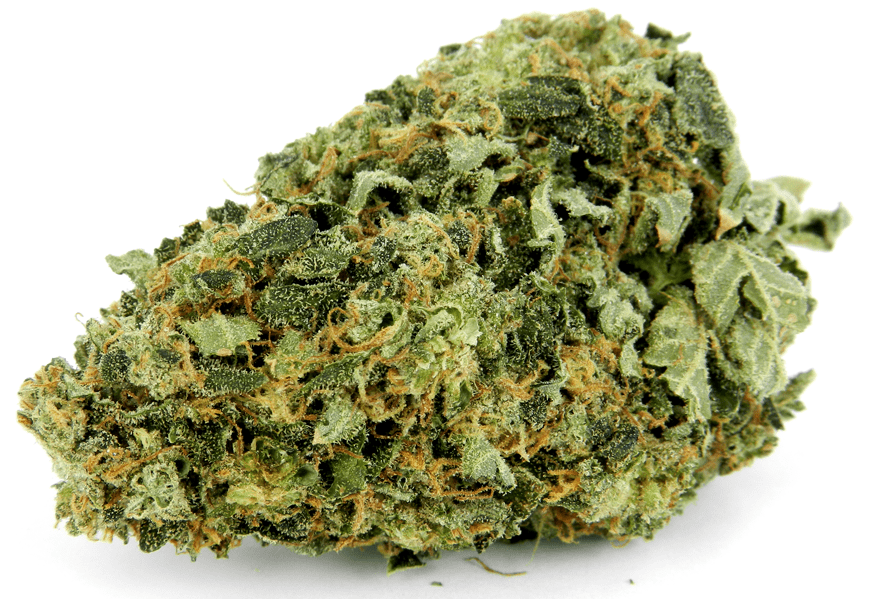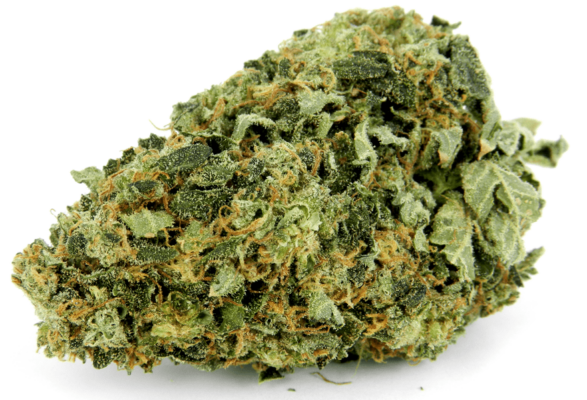 Critical Kush weed strain is a potent strain originating from Barney's Farm. It is made from 90% Indica and 10% Sativa and has a high 16-29% THC content. It is a cross between OG Kush and Critical Mass weed strains. With bright green leaves and orange pistils, the densely packed buds feature sparkly trichomes.  It is one of the top Indica marijuana strains that are best to use at night to help sleep disorders.
The buds of the Critical Kush cannabis strain give an earthy aroma. When smoked, it gives off a pungent smell with hints of pine and spice. Medically, you can use this strain for pain management and treatment of depression, anxiety, and insomnia. 
The Critical Kush marijuana strain gives a gradual but intense high that relaxes both body and mind, bringing on euphoria, pain relief, and deep sleep. You should use this strain at the end of your day and not with any physical activity plans or use of any machinery. It certainly increases the appetite and has been used to relieve nausea in cancer patients receiving chemotherapy. 
Purple Kush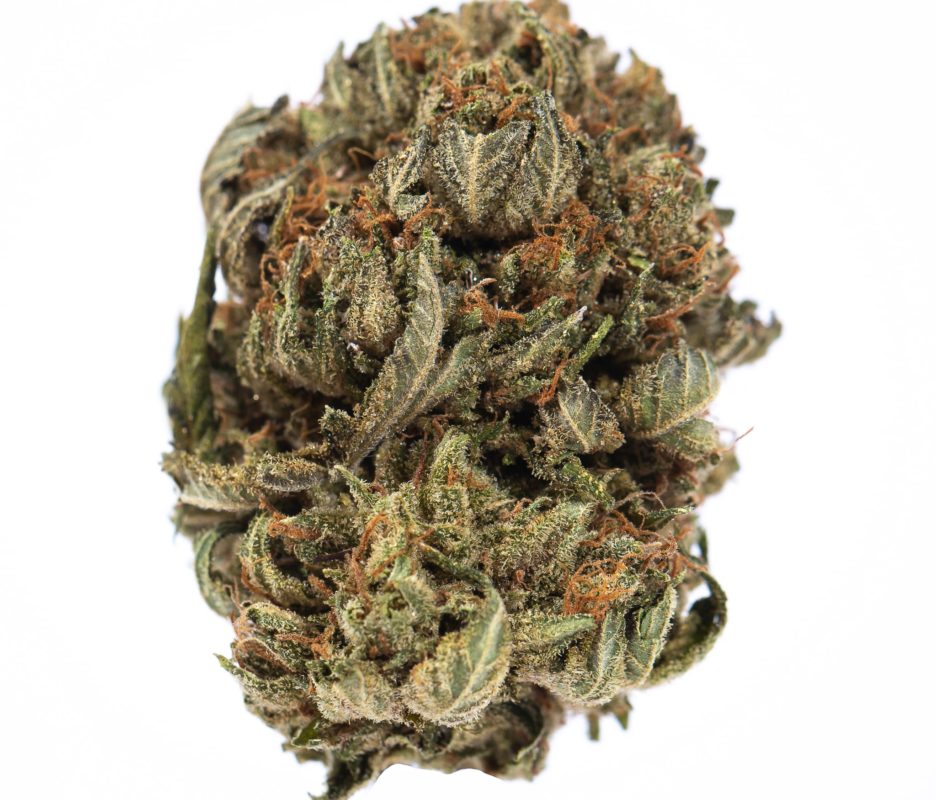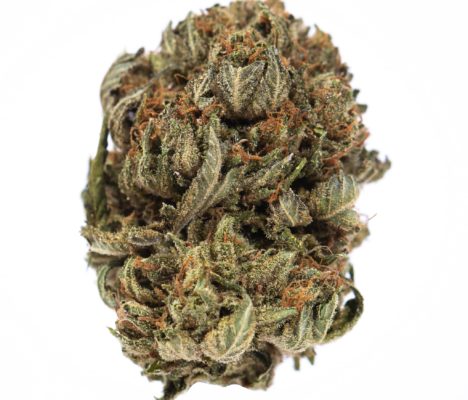 The Purple Kush cannabis strain, originally called Oaksterdam, is a pure Indica variety hailing from California. It came about as a cross between the Hindu Kush and the Purple Afghani cannabis strains to create a potent offspring reaching THC levels as high as 17%-28%. Its characteristic dense, bright-green buds with deep purple hues are covered heavily with purple hairs and sugary trichomes. The Purple Kush weed strain produces the aroma and flavour of tangy grapefruit with a touch of spice. 
The Purple Kush marijuana strain has strong sedative properties and helps treat various medical conditions, such as chronic pain, insomnia, inflammation from arthritis, nausea, and muscle spasms. Those with depression, PTSD, or anxiety disorders can also benefit from this potent strain. In addition, due to its strong anti-inflammatory effects, Purple Kush is particularly well suited for treating chronic inflammatory conditions such as lupus. But most importantly, this weed strain is among the top ten Indica dominant strains that can help promote a great night's sleep.
Purple Urkle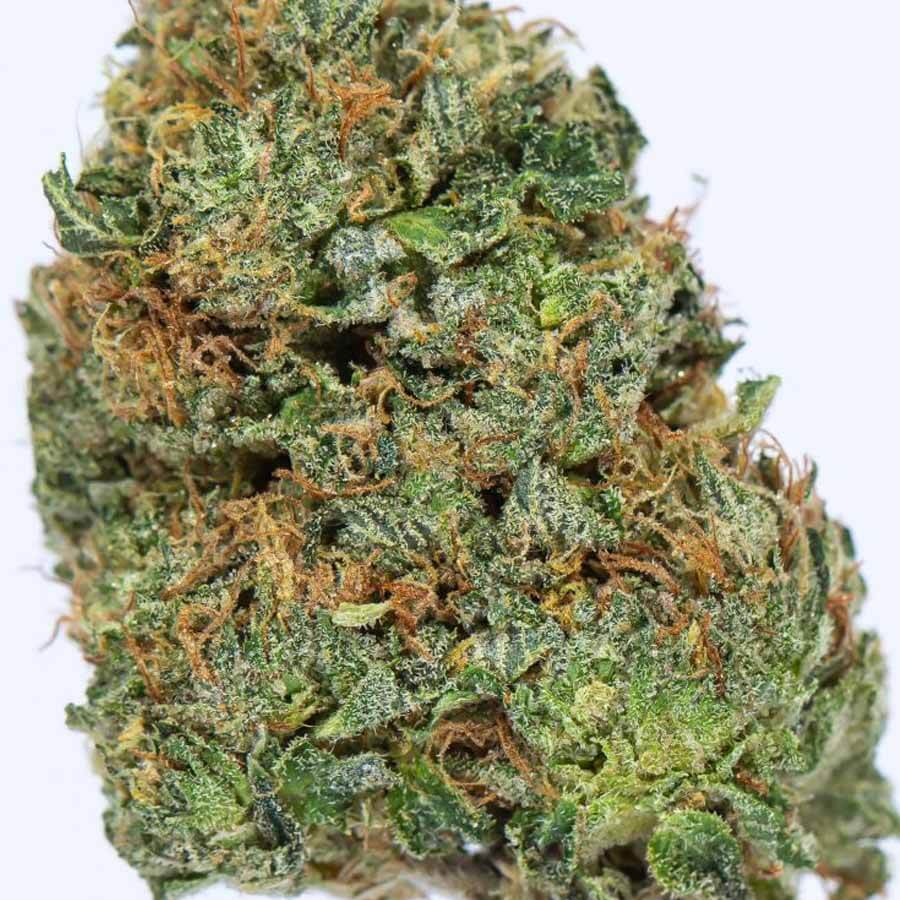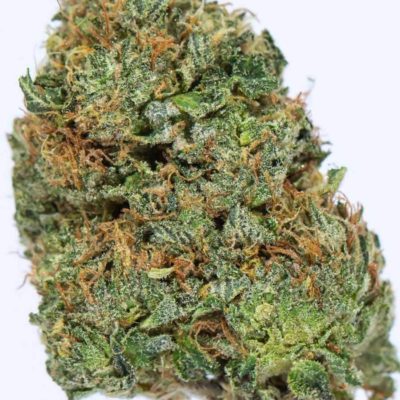 The Purple Urkle cannabis strain is a 50/50 Sativa and Indica hybrid, with THC contents reaching 18%-21%. The strain originated in California through a mix of the Granddaddy Purple and Mendocino Purps cannabis varieties. The Purple Urkle weed strain has characteristic purple buds, which give off a sweet smell of fruity pebbles and a delectable earthy grape flavour. That, combined with its mellowing effects, makes this strain among the most popular in Canada. 
Purple Urkle's muscle-relaxing effects and intense physical body high can help users who have difficulty falling asleep. This makes it one of the best Indica weed strains for those with sleep problems.
The Purple Urkle marijuana strain has also amassed a following for its medicinal properties. It is widely used to combat insomnia, stress-related disorders and can help as a potent analgesic. In addition, it is highly effective for treating headaches, inflammation, and muscle spasms. Purple Urkle plants are short, stalky, and bushier than other cannabis varieties and can take much longer to harvest. This strain is recommended for experienced growers and generally does better when grown indoors with sufficient humidity levels. 
Death Star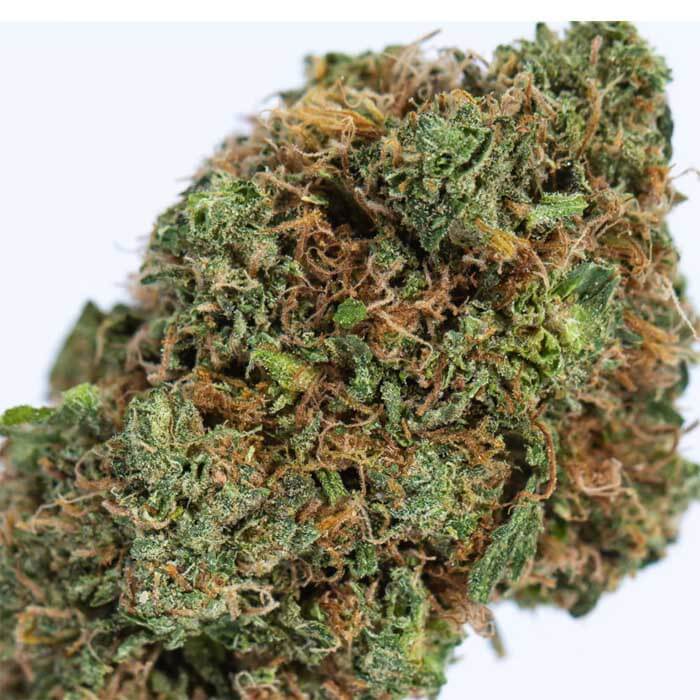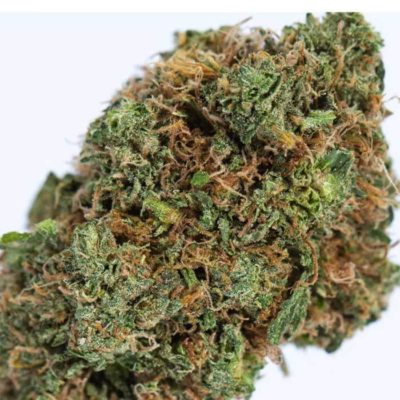 Crossing Soul Diesel and Sensi Star, the Death Star weed strain comprises 75% Indica and 25% Sativa. The THC level ranges from 18-27% and is powerful enough to induce sleep even in the most tolerant. The diesel aroma and taste also offer hints of citrus. 
Death Star is one of the most popular Indica strains for those who have trouble falling asleep. This strain gets full marks for inducing sleep with its heavy couch-lock properties.
The Death Star cannabis strain helps to relax users offering help with depression, stress, anxiety, and other mental conditions. The strain also provides pain management, nausea relief, and appetite stimulation. The psychoactive effects are long-lasting; even a tiny amount can go a long way.  
The Death Star marijuana strain gives a mood boost, relaxes the body, and deep sleep. It is bright green and orange with amber trichomes. 
Grease Monkey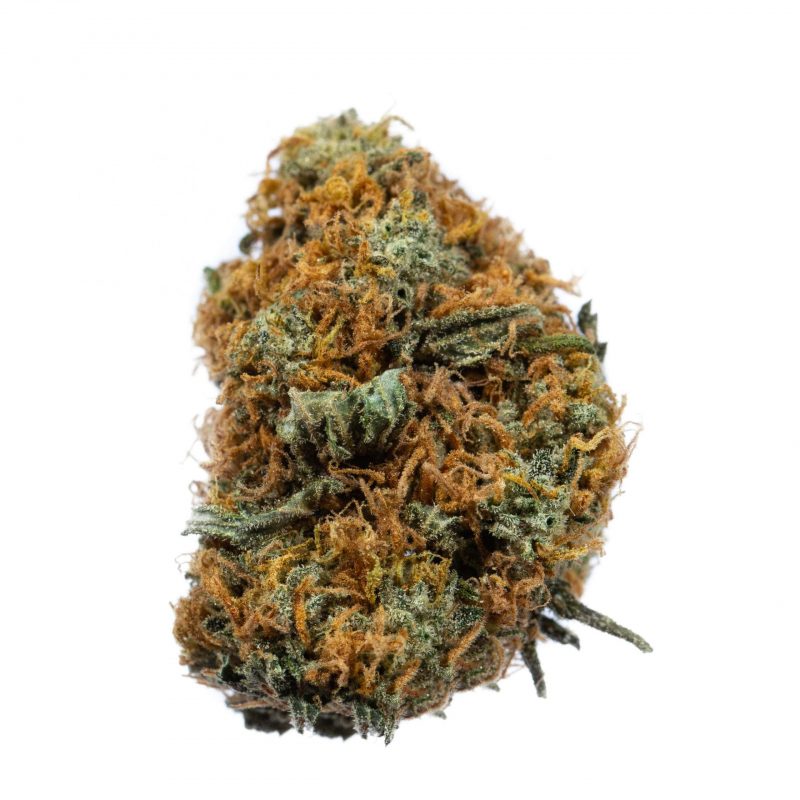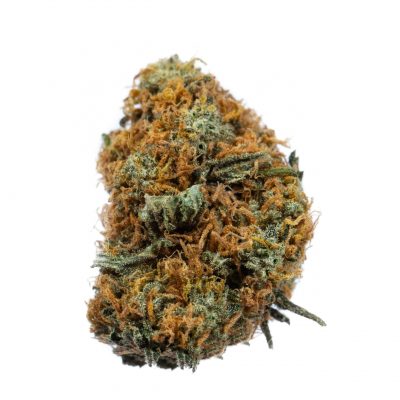 The Grease Monkey weed strain is a hybrid of Cookies and Cream of Exotic and Gorilla Glue and has a 70% Indica and 30% Sativa strain makeup. The buds come with a sugary taste, a slight musk and a THC level of 26%. Medium-sized buds and stretched flowers are present with light green leaves. The trichomes are sticky white and offer a trippy effect.  
The smell of the Grease Monkey cannabis strain reminisces earthy petroleum and vanilla. The smoke it emits is surprisingly gentle, and the taste is pleasant with pepper and spice notes. This strain gives a gradual high that calms you, putting you into a meditative state.  
The Grease Monkey strain provides many medicinal benefits. Grease Monkey is another one of the top Indica weed strains that can help in treating insomnia and other sleep deprivation issues. This strain is helpful for depression and stress due to the calming effects of the strain. You can put many types of pain at bay and help battle insomnia with Grease Monkey. Those with migraines, inflammation, endometriosis, and fibromyalgia can find relief with the potent strain. 
Grand Daddy Purple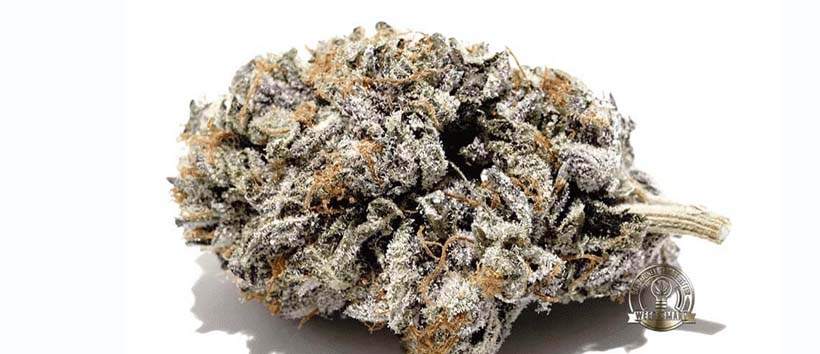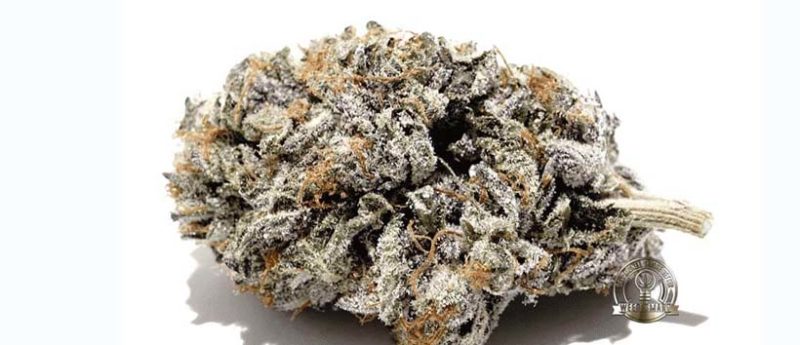 Grand Daddy Purple, also known as "Granddaddy Purps," is an Indica-dominant hybrid variety developed in 2003 by crossing the Big Bud and Purple Urkle cannabis strains. The resulting product, which has a ratio of 80% Indica to 20% Sativa, has an average THC content of 17%-24% THC. Its characteristic deep purple buds, covered in milky trichome crystals and orange hairs, boast delicious deep berry and grapefruit flavours, which result in a cerebral and relaxing high. It's no doubt this strain has fantastic cannabis flowers.
Apart from recreational use, the Grand Daddy Purple weed strain also has several medicinal benefits for physical and psychological disorders. You can use this strain to treat various ailments such as anxiety, depression, insomnia, and chronic pain. In addition, GDP can help users enjoy deep REM sleep and help ease any sleep problems, making it an excellent addition to our top 10 Indica strains list.
The Grand Daddy Purple marijuana strain can also be highly effective at curbing nausea and combatting appetite loss in cancer patients or those with a chronic illness. 
Bubba Kush


The Bubba Kush cannabis strain is an Indica-dominant hybrid and one of the most sought-after relaxants available on the market today. The strain is a mix of 70% Indica and 30% Sativa varieties and boasts an average of 25% THC content. Furthermore, a taste of the Bubba Kush weed strain will give way to a primarily dank flavour enriched with sweet and peppery notes. The buds have an aroma reminiscent of cocoa or coffee with a hint of fruitiness. Just be sure to buy high-quality weed online in Canada so you can enjoy the full experience that Bubba Kush has to offer.
Bubba Kush has incredible sedating effects that can help you get a good night's sleep. It can help you fall asleep faster and remain asleep longer so that you can get enough sleep to be fresh the following day.
The Bubba Kush marijuana strain is known for its heavy sedative effects and can help relieve anxiety, depression, and insomnia. This strain can also help cancer patients undergoing chemotherapy, as it can help counteract symptoms such as chronic pain, nausea, and appetite loss. Bubba Kush remains among Canada's most popular and in-demand best strains.
Blue Cheese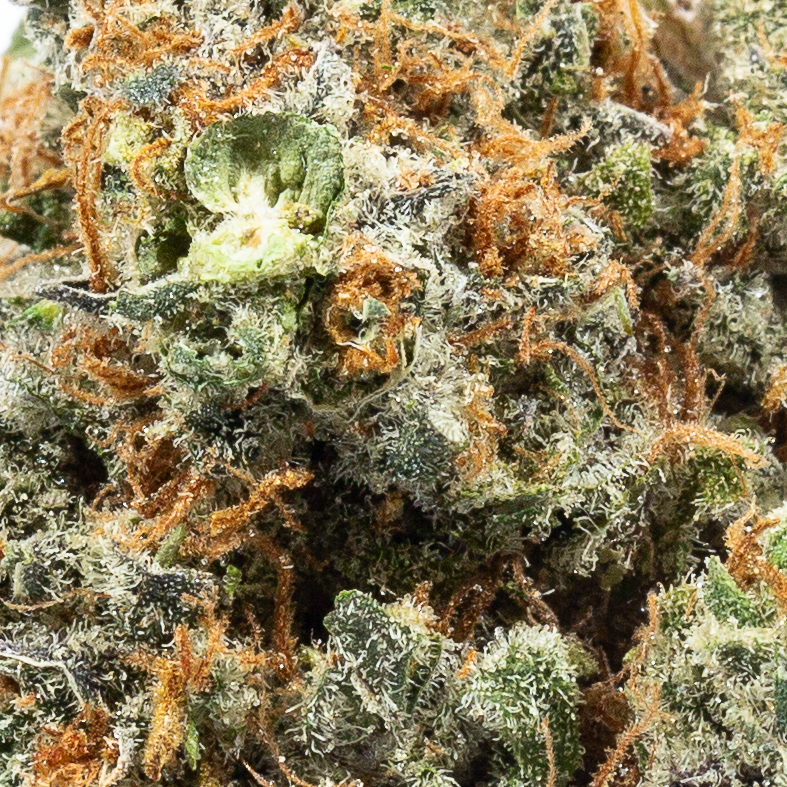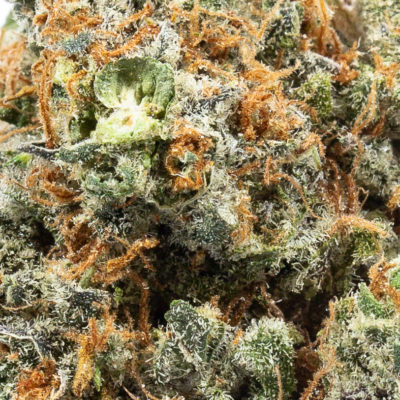 The Blue Cheese weed strain is a hybrid of 80% Indica and 20% Sativa. From the Indica strain comes the blue cheese taste. This is one of many mixes of Indica and Sativa strains that offers a sweet blueberry aroma. With a potent level of 20% THC, the Blue Cheese cannabis strain comes with dense buds, medium to light green close-packed leaves, and copper-like hairs. Its flowers are white and sticky. Grown in the UK offers relaxation, euphoria, and mood elevation.  
The Blue Cheese marijuana strain is helpful in treating depression, anxiety, deficit disorders, and PTSD. This delightful high provides a happy feeling leading to a burst of energy.  However, it does cause some users to become hungry. 
The relaxation that comes with it does not usually lead to a sluggish feeling. Instead, users end up simply relaxed and will enjoy this strain and how it can relieve pain. Those dealing with back and muscle pains or those diseases that include chronic pain will find relief in this strain. Indica-dominant hybrids like Blue Cheese are great to help improve sleep without any adverse effects that you can commonly find with sleep aids like sleeping pills.
Wifi Strain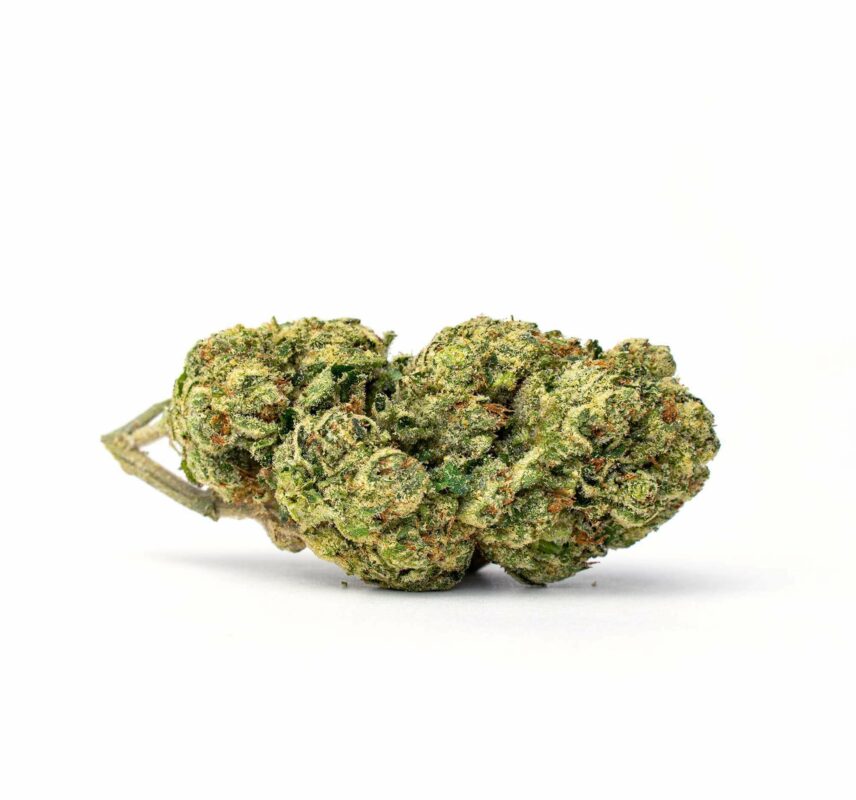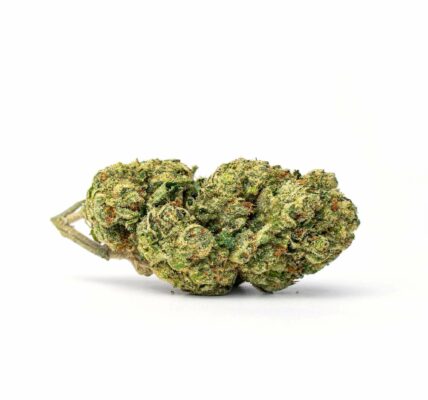 Also called WiFi OG and White Fire OG, the Wifi cannabis strain is a 60:40 Sativa-leaning hybrid that makes for a good daytime toke. With a THC content that lands between 22% and 28%, this strain is enjoyed by recreational and medicinal users alike. The forest-green buds covered in tiny golden trichomes and orange hairs emit a diesel, earthy, and sour aroma. The taste of the Wifi marijuana strain is like citrus and black pepper. This strain results in a high that leaves users feeling creative, social, and giggly. 
The Wifi weed strain has many practical uses for medicinal marijuana users. Its uplifting effects on mood can help users with chronic stress, depression, inattentiveness, fatigue, and anxiety. Its analgesic properties make it a perfect option for users that suffer from chronic headaches, migraines, and bodily pain. It is also a popular Sativa strain that can help you feel sleepy.  The Wifi strain is among the most popular Indica and best nighttime cannabis strains. It was rated #1 among same-day weed delivery in the Oshawa community.
White Rhino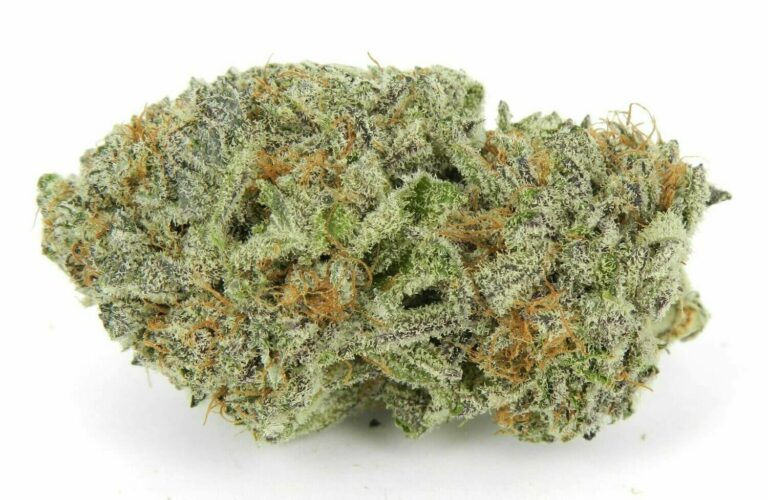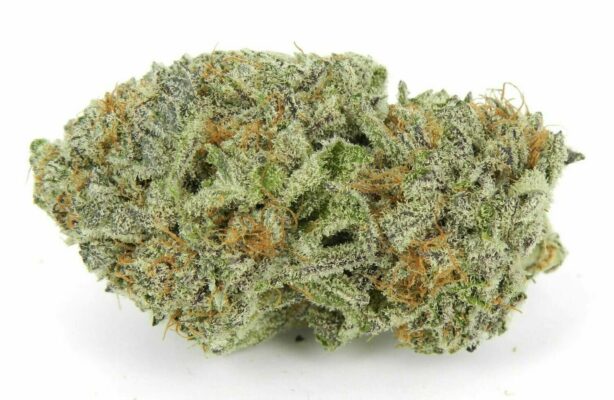 The White Rhino weed strain is an Indica weed strain with a THC content of 14%-20%.
The plant has jungle green leaves, and the buds feature shiny trichomes.
Burning the White Rhino marijuana strain buds creates a smoother smoke, pungent, and almost Kush-like smoke. In addition, it leaves a sweet, earthy flavour in the mouth after smoking.
The White Rhino cannabis strain makes patients sleepy, lazy, happy, and euphoric. This weed strain can help medical treatment for health issues like insomnia, depression, pain, and even asthma. The White Rhino cannabis strain acts almost like a full body massage, leaving you relaxed and eventually making you feel sleepy, making it an excellent choice to treat insomnia symptoms and pain.
The White Rhino weed strain is made by crossing weed strains of White Widow and an unknown American Sativa.
References
Carter, A. (2020, January 6). What Are the Benefits of Marijuana? Healthline. Available at: https://www.healthline.com/health/medical-marijuana/benefits-of-marijuana
Cannabis Ontario. (2022, July 3). Find the best cannabis in Oshawa, Ontario. Available at: https://cannabisontario.net/store_cat/oshawa/
Get Kush Cannabis Flowers. (2022, July 3). Buy Marijuana Flowers Online in Canada. Available at: https://getkush.cc/product-category/cannabis/
Cannabis Ontario. (2022, July 5). Northern Lights. Available at: https://cannabisontario.net/strain/northern-lights/
Cannabis Ontario. (2022, July 5). Critical Kush. Available at: https://cannabisontario.net/strain/critical-kush/
Cannabis Ontario. (2022, July 5). Purple Kush. Available at: https://cannabisontario.net/strain/purple-kush/
Cannabis Ontario. (2022, July 5). Purple Urkle. Available at: https://cannabisontario.net/strain/purple-urkle/
Cannabis Ontario. (2022, July 5). Death Star. Available at: https://cannabisontario.net/strain/death-star/
Cannabis Ontario. (2022, July 5). Grease Monkey. Available at: https://cannabisontario.net/strain/grease-monkey/
Cannabis Ontario. (2022, July 5). Grand Daddy Purple. Available at: https://cannabisontario.net/strain/granddaddy-purple/
Cannabis Ontario. (2022, July 5). Bubba Kush. Available at: https://cannabisontario.net/strain/bubba-kush/
Cannabis Ontario. (2022, July 5). Blue Cheese. Available at: https://cannabisontario.net/strain/blue-cheese/
Cannabis Ontario. (2022, July 5). Wifi. Available at: https://cannabisontario.net/strain/wifi/
Cannabis Ontario. (2022, July 5). White Rhino. Available at: https://cannabisontario.net/strain/white-rhino/
Daily Marijuana. (2022, July 3). Buy Weed Online in Canada – Top-Rated Mail Order Marijuana. Available at: https://www.dailymarijuana.co/
BC Weed Delivery in Langley. (2022, July 3). Find the best cannabis dispensaries in Langley, British Columbia. Available at: https://bcweeddelivery.org/store_cat/langley/
Iversen, Leslie. (2003, June 1). Cannabis and the brain. Oxford Academic. Available At: https://academic.oup.com/brain/article/126/6/1252/330602