Are you a regular cannabis user and have wondered what to do on your next international travel? Are you worried about bringing your stash without getting into legal trouble? If any of the mentioned concerns apply to you, then you probably want to know if you can bring your edibles on a plane. Note that each airline and country has its own rules on this subject.
Based on the laws of the land, it is considered illegal to bring or carry cannabis products, edibles included, in or out of Canada. Therefore, you will be found guilty if you bring edibles on a plane.
One may ask if bringing their edibles on a plane in Canada is safe. Just like it is wrong and illegal to do so when travelling in and out of Canada, travellers should not bring cannabis edibles on planes within Canada. This is considered a federal law breach and could attract hefty fines and jail terms. Therefore, if you want to stay out of prison, it is best to avoid travelling with edibles since it won't matter what age one is. After all, ignorance is not an excuse in law.
Can You Bring Edibles On Plane?
Regular cannabis users will undoubtedly want to bring their favourite products with them everywhere they go. But is this realistic or even legal? If you wonder whether taking your edibles on a plane in Canada can get you in trouble, then the answer is yes. At a federal level, bringing edibles on a plane in Canada is wrong and unacceptable. 
Can you bring edibles on a plane to Canada in 2022? Currently, the answer remains no. According to Health Canada, which is the federal department regulating legal cannabis, there is still a need for clear regulations to be made around this subject. Right now, only oils and dried plant cannabis can travel on planes in Canada.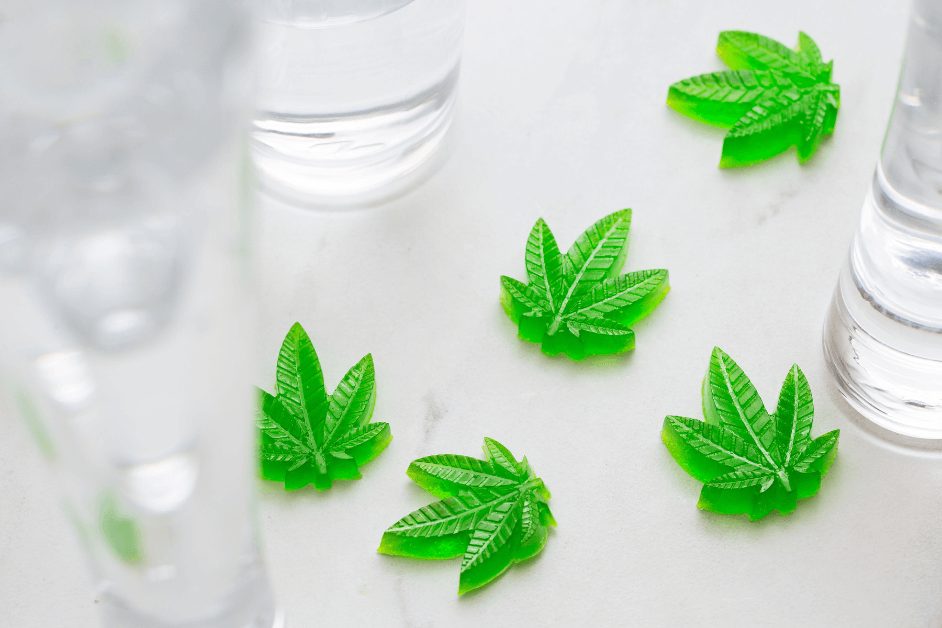 What are Weed Edibles?
Edible cannabis contains cannabinoids and is either ingested by eating or drinking.  On the other hand, cannabinoids refer to the chemical compound found in cannabis that affects the body and mind when ingested. 
THC is one of the cannabinoids responsible for the euphoric feelings and intoxication that brings the feelings of being high.
Examples of cannabis edibles are Stoner Edibles, Happy High gummies, and Fat Boy Gummies. 
Is it Legal to Bring Cannabis Edibles on a Plane in Canada?
One common question for people who enjoy their edibles is, can you bring edibles on a plane to Canada? According to the law, it is not permitted and is considered illegal. It does not matter when getting into, out of, or travelling within Canadian territory. Edibles on planes are illegal and could be a reason to attract severe consequences.
Besides that, it is also considered illegal to transport cannabis across Canada's border. But, again, there are laws in place governing border transactions. So just be careful not to cross the border with cannabis. It doesn't matter whether you are crossing or out of the border.
We also caution checking the laws around cannabidiol, such as CBD capsules. It might be legal in some areas but restricted in others.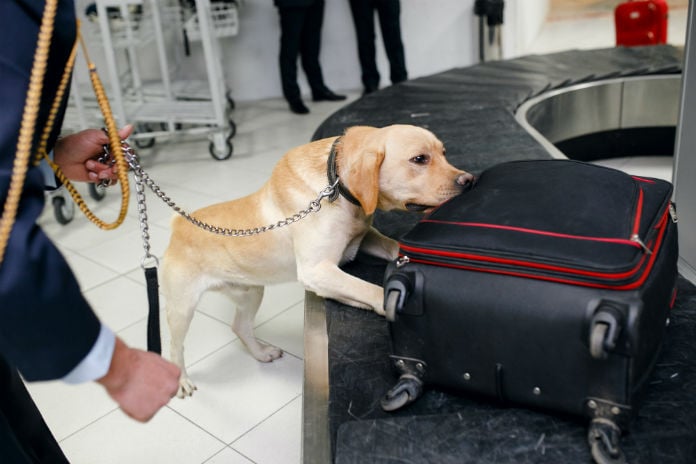 What Happens If I Get Caught With Marijuana Edibles on a Plane?
Sometimes people value the law when they are aware of the consequences. For example, travelling with cannabis edibles in Canada attracts hefty consequences you do not want to be a part of. Since doing this is already illegal, attempting to cross the border, regardless of whether you are entering or exiting the country, will land you in trouble. 
When caught, this offence may attract a criminal charge since it is regarded as a criminal offence. In addition, when travelling internationally and possessing cannabis, chances are that you will attract a penalty that matches the stipulated guidelines in that country.
The different rules regulating the cannabis industry apply to international travel as well. As a result, there are cannabis products that are permitted and others that are strictly prohibited. Unfortunately, edibles fall under the category of cannabis products that have been prohibited according to federal law. Below are the different categories to consider to understand better the potential consequences of travelling with edibles on a plane.
Instead, you should not bring cannabis products across the border and just buy items when you reach your destination. For example, if you go to the States, you can buy weed online from places like Online Weed Dispensary.
When Getting into Canada
Cannabis is considered legal for all people of legal age throughout Canada. Even so, the law still regards it as an illegal act to transport cannabis and its products across borders. This means that it is considered a serious criminal offence to transport cannabis products, including cannabis oil, edibles, and extracts, among others.
It doesn't matter the number of cannabis you have. The law will apply even to people with the legal go-ahead to use cannabis for medical reasons. The consequences affect even those travelling to areas where cannabis is typically legal/ decriminalized. The Bottomline is to avoid bringing any cannabis or cannabis products into Canada.
It is safest just to order cannabis when you get into Canada. You can buy weed online or get cannabis edible delivery across Canada.
When you leave Canada
The illegality of crossing the border of Canada into other countries with cannabis or cannabis products also applies when leaving. Therefore, users should not be flying out of Canada with cannabis edibles. 
It is a criminal offence to bring cannabis to other countries, especially if you travel by air. After all, cannabis is often considered illegal by many other countries, and the laws of that land will apply when you are found to possess the same.
You could also lose your freedom to enter the said countries if you are found in possession or using the cannabis product. Therefore, it would be best to familiarize yourself with the law of the land you visit.
If you must use the products for medical reasons, find a way to get the same products at your final destination, especially if they are legal. The biggest problem is having the products on the plane since this is prohibited regardless of the decriminalization status in that area. Moreover,   the user's age will not be considered when caught. Therefore, it is better to exercise caution than risk being caught on the wrong side of the law.
Learn more about cannabis-related topics at Weed Delivery Vancouver.
References
Gov of BC(2022) Cannabis and Travel. From https://www2.gov.bc.ca/gov/content/safety/public-safety/cannabis/travel#:~:text=It's%20illegal%20to%20transport%20cannabis,cross%20the%20border%20with%20cannabis.
Highest Farmacy. (2022, January 7). Get Stoner Edibles in Toronto and Surrounding Cities. Available at: https://highestfarmacy.com/product-category/brand/stoner-edibles/
Online Weed Dispensary. (2023, June 25). Buy Weed Online & Find the Most Popular Cannabis Brands. Available at: https://onlineweeddispensary.co/
Gov of Canada (2021). Cannabis and International Travel. From: https://travel.gc.ca/travelling/cannabis-and-international-travel
Cannabis Ontario. (2022, January 7). Find the best weed delivery services in Ontario. Available at: https://cannabisontario.net/deliveries/    
Keoni CBD. (2022, January 7). Buy Keoni CBD Capsules Online. Available at: https://www.keonicbd.com/product-category/cbd-capsules/
American Addiction Editorial staff (2022) Marijuana Edibles: Risks, Side Effects & Dangers. From: https://americanaddictioncenters.org/marijuana-rehab/risks-of-edibles