Naming cannabis strains is a very subjective process where a breeder can choose whatever name they choose. So it should come as no surprise that strain names can get very creative. There are even strains named after beloved fictional characters such as those from your favourite movies and TV programs.  So let's take a look at some of the best fictional weed names on the market that are named after some of your favourite childhood heroes and villains.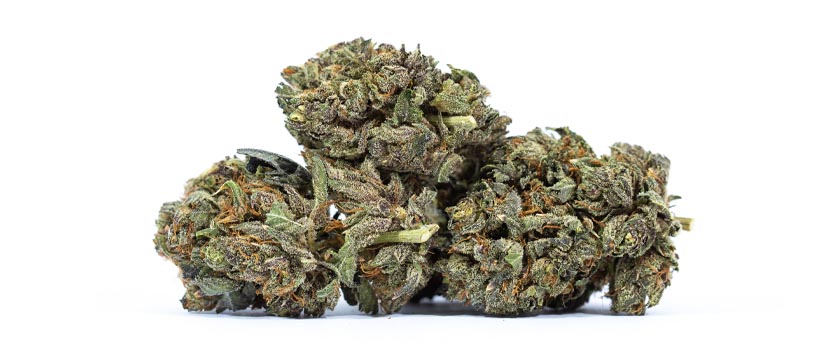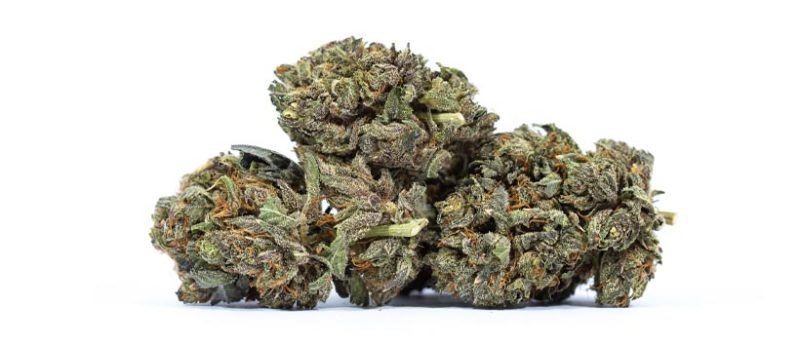 Darth Vader Strain
When we are talking about weed strains named after Star Wars characters, the Darth Vader strain is always one of the first to be mentioned. The Darth Vader strain originates in 2006 and its other OG strain family and is named after the famous villain of the Star Wars universe. 
The Indica-dominant hybrid mixes several strains, including Purple Kush, Skywalker OG, Afghani, OG Kush, and Larry OG. The resulting product has a 70:30 Indica to Sativa ratio and can reach THC levels of a whopping 25%. Physically, the Darth Vader weed strain is a beautiful plant to behold, with dense yellowish buds, which turn a striking dark purple during cold weather. In addition, users can expect a sweet and earthy aroma accompanied by a fresh herbal taste. 
The Darth Vader marijuana strain has strong sedative and body-numbing effects, making it an excellent remedy for those suffering from chronic pain, inflammation, or muscle spasms. Because of its uplifting, mood-enhancing effects, Darth Vader is also used to treat psychological disorders such as depression, stress, and PTSD. The strain is also an excellent choice for treating insomnia and appetite loss in cancer treatment patients.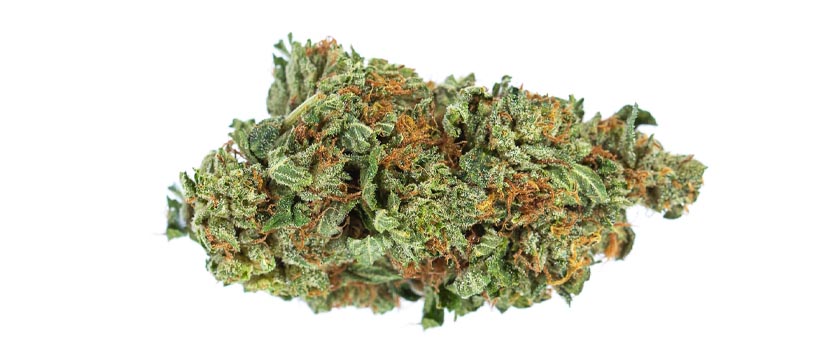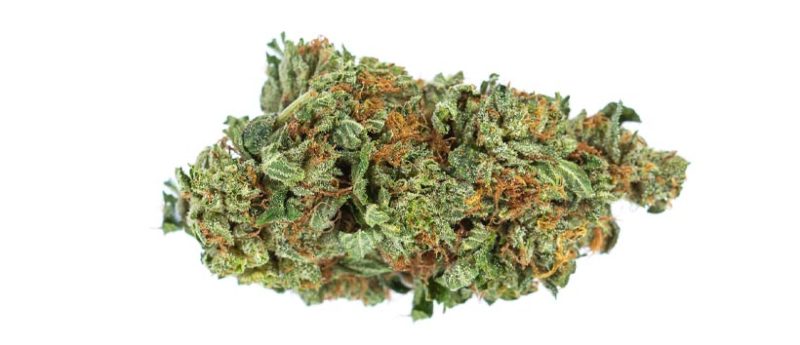 Skywalker
You can't talk about Star Wars weed strains and not mention Skywalker. This strain shares the same name as the most famous hero in Star Wars, Luke Skywalker. 
A well-balanced hybrid that was first grown under Dutch Passion's care, the Skywalker marijuana strain has an even 50/50 ratio of Indica and Sativa. Its THC levels range from 15%-23%, accompanied by a negligible CBD level of an estimated 1%. This strain's plants are short and bushy, with wide buds covered by a thick layer of trichomes. Skywalker marijuana strain produces a fruity aroma with notes of the blueberry scent. 
Skywalker weed strain's well-balanced effects offer a wide range of implications for medical patients, whether it's temporarily diminishing symptoms of depression and distress or relieving physical pain. In addition, this strain produces a calming effect that will bring some relief to those with mental disorders. 
This strain assures a luxurious, effective way to wind down after a long working day. It will creep in to hit you with a head-rush and a feeling of constriction around the temples with increased salivation. As time passes, you will notice an uptake of your thoughts and creative ideas taking a new level of intensity. The cerebral phase passes after a short time, and a sense of relaxation starts to roll down the body as you enter a creative mindset like no other! Skywalker is a very aromatic plant that brings bodily stability and a focused mind high. Maybe the force be with you when you smoke this fantastic strain.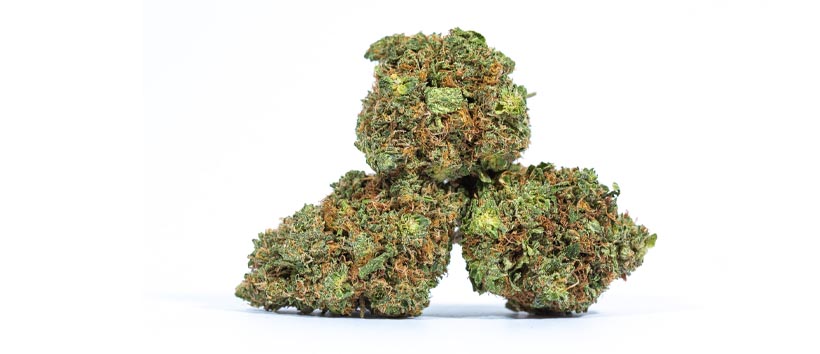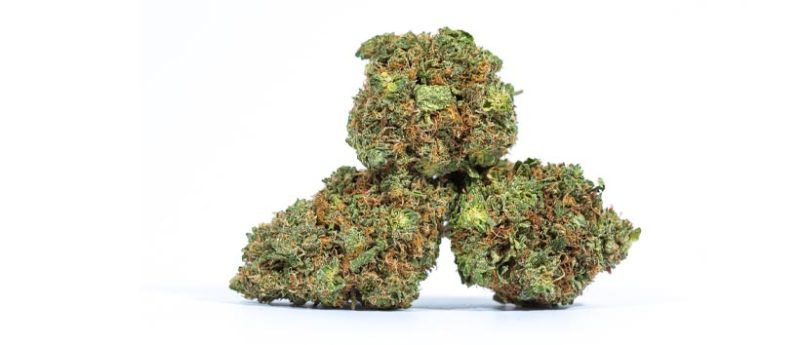 Death Star
The Death Star is the massive Star Wars weapon that strikes fear throughout the Star Wars universe. This planet-busting weapon is likely why this potent strain shares its name.
The Death Star weed strain is a cross between Soul Diesel and Sensi Star, comprising 75% Indica and 25% Sativa. The THC level ranges from 18-27% and is powerful enough to induce sleep even in the most tolerant. The diesel aroma and taste also offer hints of citrus. 
The Death Star cannabis strain helps relax users offering help with depression, stress, anxiety, and other mental conditions. The strain also provides pain management, nausea relief, and appetite stimulation. The effects are long-lasting, and even a tiny amount can go a long way.  
The Death Star marijuana strain gives a mood boost, relaxes the body, and deep sleep. It is bright green and orange with amber trichomes.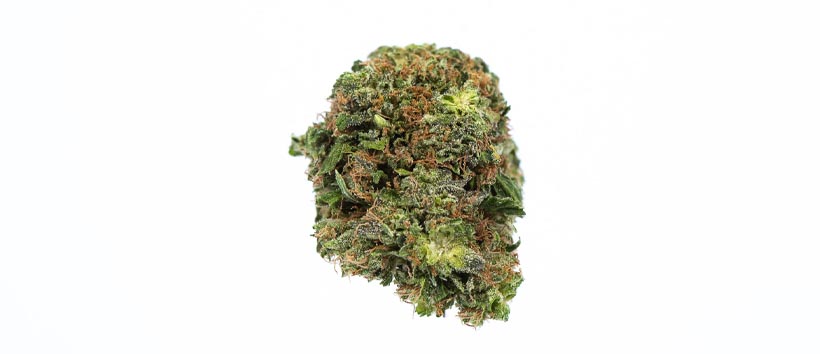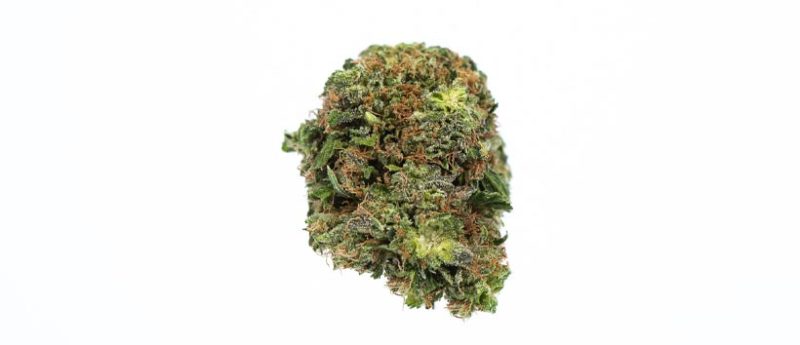 Star Killer
Starkiller is a popular character in the Star Wars universe, born as Galen Marek. They have a complex history within the Star Wars universe and played an essential role for both the Jedi and Sith.
Star Killer is a heavy-hitting, Indica dominant strain with an insanely high THC level of 26%. Because of its genetics, this strain brings on a more substantial body high than head high. This cross between Rare Dankness and Skywalker OG has big, bumpy, lively forest green nugs with thick, fiery orange hairs and a sparkling white, also known as Star Killer OG icy coat trichomes and saccharine gluey resin. The buds hold a pungent lemon pine aroma with a skinny, earthy pine taste and bitter lemon aftertaste. 
Star Killer's effects differ from many other strains with 70% Indica. An uplifting feeling of happiness can occur at the start, leading to a hazy feeling due to its intense effects. Then, you'll finally feel the numbing body high and will quickly experience the sedative effects of this strain that'll leave you in your bed or on the couch until you fall into a deep, deep sleep. These heavy-Indica impacts make this strain suitable for treating health conditions like sleeplessness, persistent pain, nightmares, PTSD, and chronic stress. The only thing Star Killer isn't ideal for is morning use! Treat yourself to this strain to wind down after a long day, and melt into a restful slumber.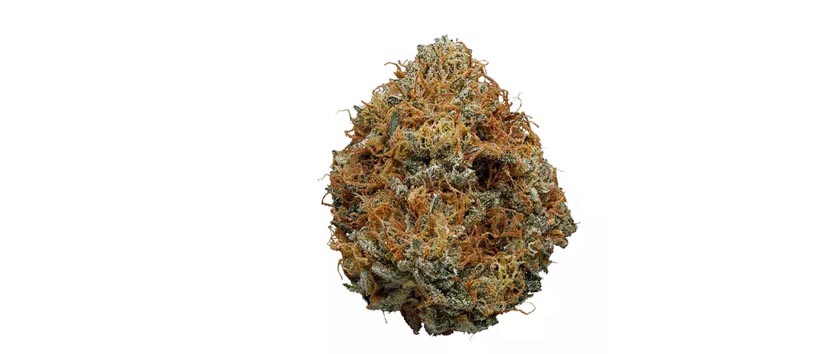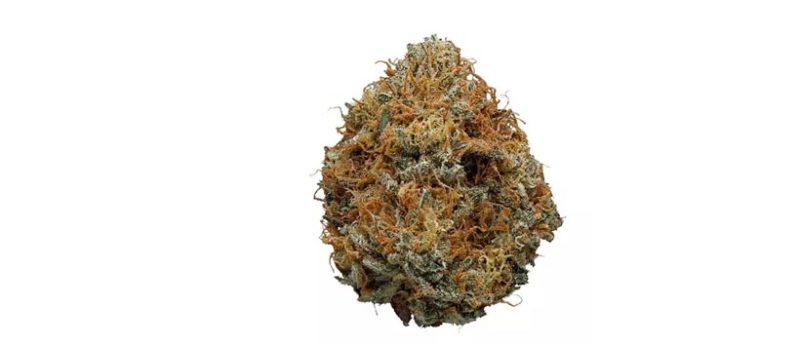 Kryptonite Strain
This cannabis strain is named after the primary weapon that can bring Superman to his knees. The Kryptonite weed strain will do the same for users with its potent set of effects. 
The Kryptonite weed strain is an Indica-dominant weed strain with a hybrid ratio of 85:15. Created by crossing the Killer Queen and Mendocino Purps strain, Kryptonite has a THC level that falls between 24% and 30%. Its long, dense, jungle-green buds flow with orange pistils and white, sparkly trichomes. The Kryptonite marijuana strain emits earthy, skunky scents with tropical fruit undertones. In addition, this strain boasts fruity flavours, including sour grape on inhaling and sweet berry during exhale when smoked. The high created by the Kryptonite cannabis strain hits hard. Users report feeling light through a potent body buzz that encourages a creative, euphoric, relaxed mood. These effects make the strain best for relaxing activities, like painting. Individuals looking to use this strain for its medicinal benefits will see relief from the symptoms brought on by cancer and cancer treatments, muscle spasms and aches, back pain, as well as gout and arthritis.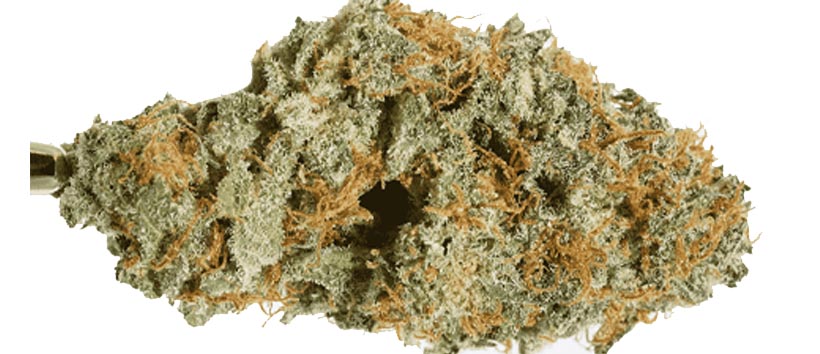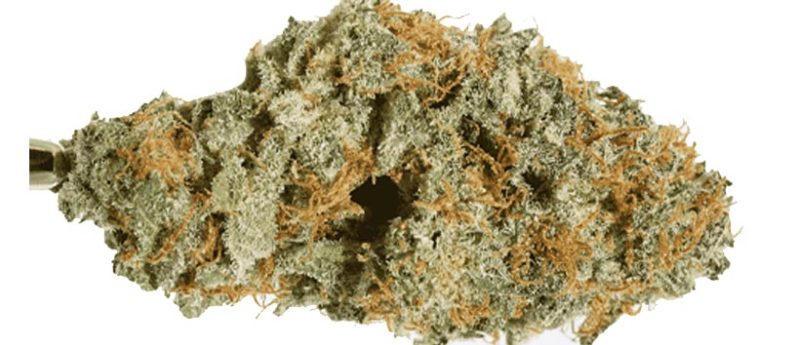 Romulan Strain
Finally, we have the Romulan strain. This strain is named after the race of Star Trek characters that are cousins to the Vulcans (the race Spock comes from). 
The Romulan cannabis strain is an Indica strain with an average THC level ranging between 20-24%.
The scent of the Romulan marijuana strain is sweet and earthy, with hints of fresh pine and grape. The taste is spicy and earthy, with hints of spice and sweet lemon. The plants have purplish-hued stems, large dark-green leaves, and dense, light green buds.
Common medical uses for the Romulan weed strain are anxiety, chronic pain, and depression. It is also sometimes used to restore appetite and keep nausea away. Because it induces sleepiness, it is also great at combating insomnia, muscle spasms, and migraines. The deep relaxation will leave users in couch-lock.
The Romulan cannabis strain brings euphoria and a strong brain haze. It induces deep relaxation to the point of sleepiness, which makes Romulan marijuana an excellent nighttime strain. However, it does induce intense hunger, so keep enough snacks handy.
In Conclusion
Many weed strains are named after fictional characters, and we have only touched on 6 of them in this article. However, I'm sure hundreds deserve to be on this list and will be featured in future lists of this nature. You can try some of these for yourself and let us know how it went.
Visit Weed Delivery Vancouver for massive savings on connoisseur quality cannabis and related products. Get same-day delivery throughout the Lower Mainland and enjoy significant savings. Get 20% off your first order, complimentary gifts, and $10 in store credit for all new customers. Sign up now and gain full access to exclusive offers and fantastic deals. 
References
Mackie, K. (2008, May 20). Cannabinoid receptors: where they are and what they do. National Library of Medicine, National Center for Biotechnology Information. Available at: https://pubmed.ncbi.nlm.nih.gov/18426493/
Government of Ontario. (2019, December 13). Cannabis Laws. Available at: https://www.ontario.ca/page/cannabis-laws
Cannabis Ontario. (2021, December 15). Darth Vader. Available at: https://cannabisontario.net/strain/darth-vader/
Cannabis Ontario. (2021, December 15). Skywalker. Available at: https://cannabisontario.net/strain/skywalker/
Cannabis Ontario. (2021, December 15). Death Star. Available at: https://cannabisontario.net/strain/death-star/
Cannabis Ontario. (2021, December 15). Star Killer. Available at: https://cannabisontario.net/strain/star-killer/
Cannabis Ontario. (2021, December 15). Kryptonite. Available at: https://cannabisontario.net/strain/kryptonite/
Cannabis Ontario. (2021, December 15). Romulan. Available at: https://cannabisontario.net/strain/romulan/