If you were unaware, cannabis has many qualities that can get you hot and steamy and lead to heightened physical sensations. Many use cannabis as an aphrodisiac because they report marijuana gets them in the mood. So, what are the best cannabis strains for sex? Well, the best weed for sex will likely depend on the specific user and the quality of the particular buds. Not all buds are made equal, so it is essential to find top-grade flowers for the best effects. Let's take a look at some of the top-rated and best mariuana strains for sex. 
Love Potion Strain
If the name didn't tip you off, this is one of the best weed strains for sex. The Love Potion cannabis strain is an Indica-leaning hybrid with a 60:40 Indica to Sativa ratio. It originated from crossing the Love Potion #5 and Northern Light parent strains, resulting in a potent mix that reaches THC levels of 26%. Not only is the Love Potion weed strain potent, but it's also ridiculously delicious in flavour, which somehow progressively grows in sweetness throughout use. The Love Potion strain buds are light green and covered in twisty orange pistils and highly sticky trichomes. These buds burn with a tangy, citrusy smoke with an aroma that features lemony, skunky, and sweet scents. 
The Love Potion marijuana strain can help treat several medical conditions, including both mental and physical. Due to its ability to elevate the users' mood is an excellent strain for treating stress disorders, anxiety, and depression. It can also be used as a potent analgesic to keep patients comfortable and pain-free. 
Sour Tangie 
Another candidate for the best cannabis strain for sex is Sour Tangie. The Sour Tangie cannabis strain is a Sativa-dominant variety, representing an 80% Sativa and 20% Indica balance. The strain was initially created by crossing the Tangie and the East Coast Sour Diesel strains and producing a product that can reach THC levels of 22% and delivers an uplifting, energetic high. The flavours of the Sour Tangie weed strain are aromatic, with notes of citrus and earthy diesel. In addition, the strain has beautiful, large buds with an abundance of orange pistils, extremely sticky to the touch. 
Due to its ability to induce long-term thoughtfulness, the Sour Tangie marijuana strain can help promote focus in attention deficit disorders. Other benefits of consuming Sour Tangie include: promoting relaxation, curbing headaches, decreasing muscle spasms, and stimulating the appetite. Note, however, that this strain is not for those with a history of panic attacks.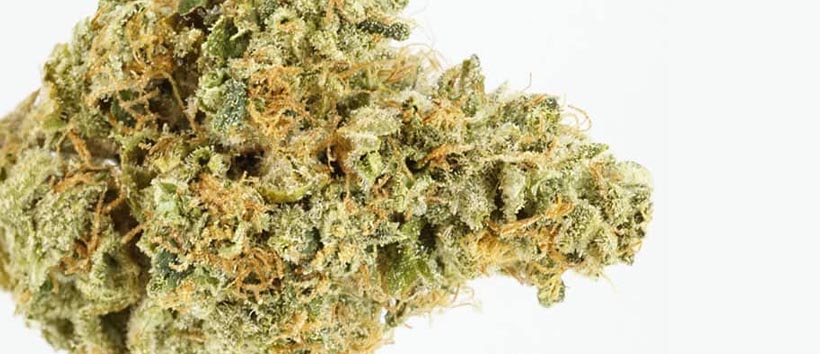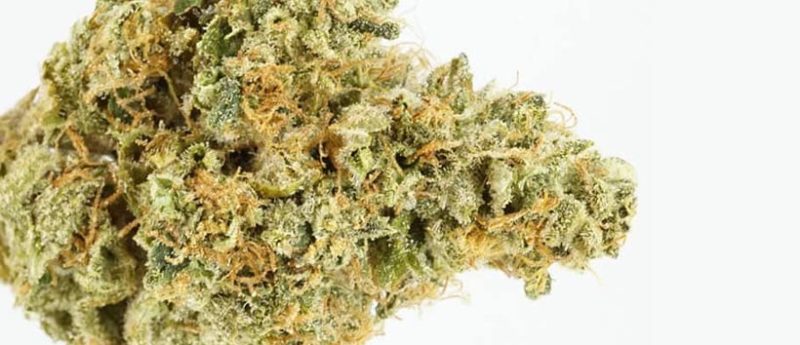 AK 47
The AK-47 cannabis strain is a Sativa dominant hybrid with a 65:35 sativa to indica ratio and an above-average THC level of up to 20%. This strain is known for its long-lasting cerebral buzz that leaves you energized and creative but also relaxed. This award-winning hybrid has a distinct sour scent. Its buds are large and closely packed, with long and sticky orange hairs. They hold a vivid lime green colour with a frosty layer of sticky resin and white trichomes. This hybrid has a sweet skunk flavour profile with a woody undertone to it.
The AK-47 marijuana strain has a long-lasting euphoric head high with relaxing and mellowing effects that will leave you uplifted, happy, and friendly. The strong effects of this strain bring a whole range of medicinal benefits to users as well. It may help relieve chronic pain, stress, depression, anxiety, and other mental disorders like PTSD, bipolar disorder, and ADD/ADHD. It can also help cancer patients experiencing adverse side effects of treatment. AK-47 also helps fight inflammation, arthritis, fatigue, and loss of appetite. 
Note that the full-bodied high that this strain produces may induce a severe couch-lock effect. On the other hand, users have reported falling into a deep state of uninterrupted sleep after hitting this strain, making it the perfect tool for winding down after a long, stressful day!

Jack Herer
Among the most renowned in America, the Jack Herer cannabis strain originated in California and is a result of crossing the Northern Lights, Haze, and Shiva Skunk strains. The resulting Sativa-dominant product can reach THC levels of 23% and has distinctly sticky, trichome-covered buds. The flavour of the Jack Herer weed strain is citrusy, with hints of lemon and orange. Yet, upon combustion, it takes on a clean, sage-like aroma.  
The Jack Herer marijuana strain gives its users a happy, energetic high without being overpowering and is ideal for stress disorders and depression users. Due to its pain-relieving properties, Jack Herer can also be used to treat chronic pain. This strain has been awarded nine times at Weed Cup, including multiple "best in class bud" awards, and is a perfect choice for those who want to experience a euphoric and creative high. It is also an excellent aphrodisiac and is one of the best cannabis strains for sex.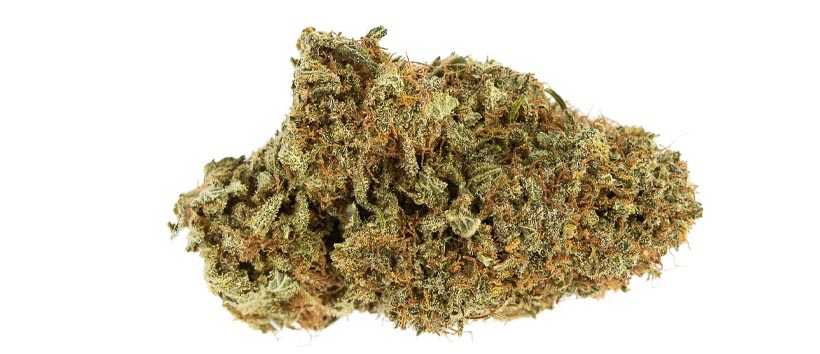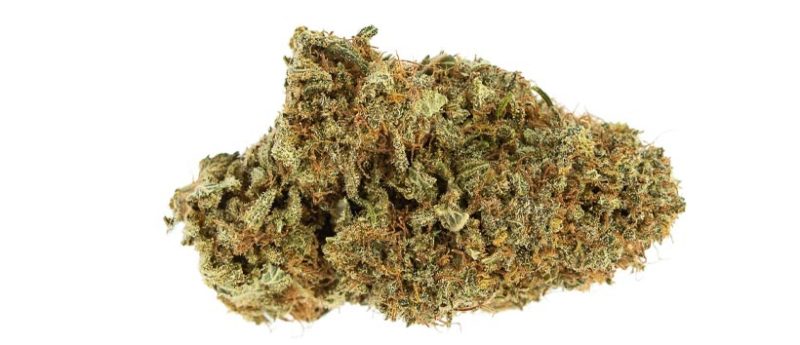 White Widow
Another one of the best marijuana strains for sex is the White Widow strain. The Sativa-dominant White Widow cannabis strain has been around since the 90s and represents a 60:40 Sativa to Indica ratio of the Brazil Sativa and South Indian Indica strains. The strain can reach THC levels ranging from 18% to 25%. The White Widow weed strain aroma can be described as skunky with hints of berry and spice and can be detected by enthusiasts 300 yards away. This strain has a fruity taste and sweet smoke, resulting in heavy coughing in inexperienced users. The White Widow buds have a frosty, crystalline appearance with bright orange pistils. 
The medicinal properties of the White Widow marijuana strain are many and widely acknowledged. This strain effectively battles various stress, mood, and attention disorders, including depression, anxiety, PTSD, and ADD/ADHD. White Widow is also a great pain reliever and relaxer for those suffering from chronic pain and insomnia. Overall, White Widow is a fantastic choice for an uplifting and relaxing high and is excellent to take in the morning. 
In Conclusion on the Best Cannabis Strains For Sex
Just keep in mind that cannabis is not a cure for conditions such as erectile dysfunction and things of that nature. For that, you would need to look to take sexual enhancement pills such as Viagra and Cialis. You can find some at places such as Smart ED. Cannabis should only be used to help relax before sex. 
Check out Weed Delivery Vancouver and find some of the best cannabis on the West Coast of Canada. 
Interesting Reads
Best White Marijuana Strains in the World, Best Weed Strains for Creativity
References